Royal LePage Shelter Foundation
Safe Housing For All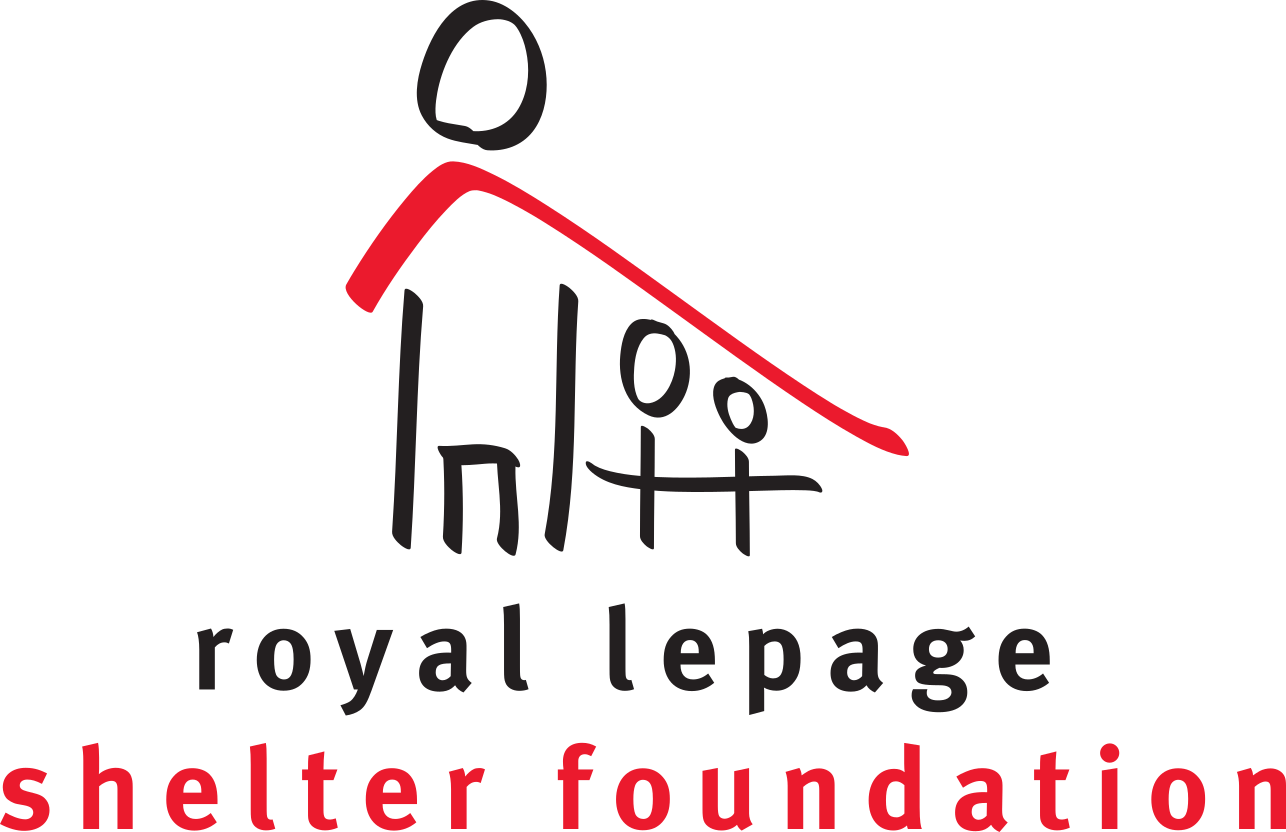 As real estate professionals, we proudly dedicate our working lives to helping you find the foundation from which you can build your future. But we know a house is only a home when the people who live there feel safe, loved and accepted. Unfortunately, there are thousands of women and children across Canada who do not have that privilege.
On any given day in Canada, it is estimated that more than 3,000 women (and their 2,500 children) are living in an emergency shelter to escape domestic violence.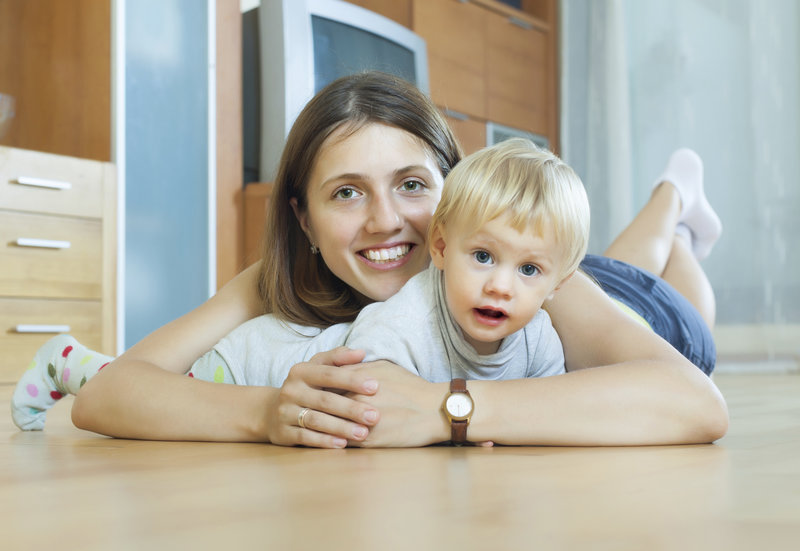 The Royal LePage Difference
Royal LePage Shelter Foundation is Canada's largest public foundation dedicated exclusively to funding women's shelters and violence prevention programs. Every dollar raised directly impacts the more than 50,000 women and children who are served each year by the shelters and support programs we fund. Since 1998, the Royal LePage Shelter Foundation has raised more than $35 million and currently supports 200 local women's shelters and national partners.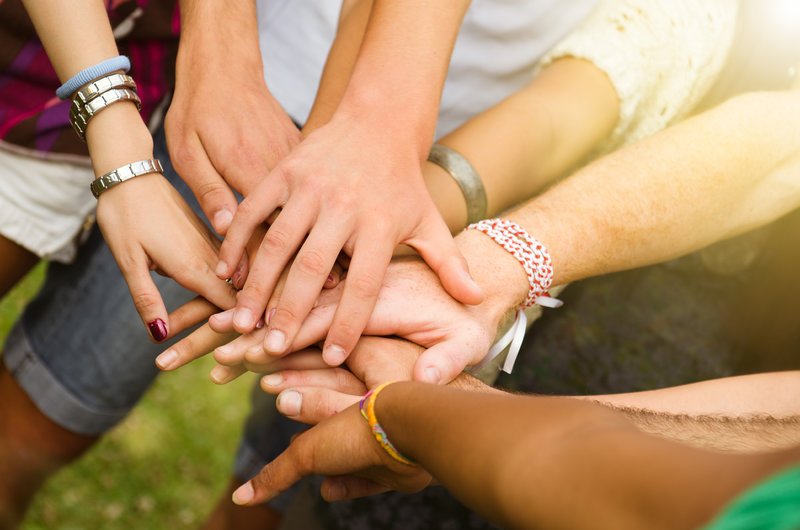 Doing Our Part
Whether through donating a portion of our commissions, volunteering our time or hosting local fundraising events, Royal LePage REALTORS® are dedicated to providing safe housing for all. We are proud to be working with women's shelters to bring hope and security to women and children experiencing violence and abuse. With our national partners, including Canadian Women's Foundation and Women's Shelters Canada, we are part of a movement to end domestic violence in Canada through prevention and education, including funding teen healthy relationship programs.
How You Can Help
If you're interested in supporting our cause, you can help us put an end to violence against women and children by:
We are very grateful for your support. Royal LePage Canada covers the foundation's administrative costs so 100% of your donation will be directed to the cause.
Want to make your gift in honour or in memory of a loved one or to celebrate a happy occasion? Visit our secure online donations page.
Official charitable donation receipts are issued in February for gifts over $20 made in the previous calendar year. Charitable Reg. No. 882531304 RR0001.
Tax Receipt Policy
.
Testimonials
" Josh was great to work with in helping us find our new place to call home. He was very thorough with info on properties and had a lot of patience. I would definitely recommend him to other buyers. Thanks Josh "
- Gail D.
" Selling my property on Gabriola, having Josh at the helm, was smooth and worry free......I would suggest if you are needing a property sold, Josh, is the Agent, to get the job done! Josh is very punctual, courteous and professional, leaving you feeling safe and secure. List with Josh and you will be assured of quick, responses to questions, and knowing your property, is locked up, lights out and attention to detail. Josh is "Top Dog" in my books! Thanks Josh for getting the job done and always keeping my wife & I in the loop. Cheers "
- Steve D
" Excellent realtor. Informative, thorough, and efficient. Helped sell my home within three days, assisted every step of the way. Highly recommended in the Vancouver Island area. Thanks! "
- Adam B.
" I can be a handful. Josh Wood was awesome. He went above and beyond. His commitment did not end after our purchase. Josh has been a great resource when navigating Island life. "
- Dax B.
" We were very new to the home buying process and Josh was our source of steady guidance. We appreciated his complete reliability, extremely prompt responsiveness and perfect professionalism at every step, as well as his local knowledge. COVID might have interfered with our ability to choose and purchase a home at all if not for his expert help. Prior to this experience, I had heard about the option of not using a realtor, but now I fully understand why that would have been a terrible idea. Couldn't have done it without him! "
- Adromeda L.
" Josh was extremely helpful and professional during the entire process of finding and buying my home. Definitely 5 stars "
- Jay B.
" Great guy. It was an awesome experience "
- Dan M.
" Josh, I want to thank you for doing a very professional, no nonsense, clean, polite job. That's why you are very successful. Cheers Bruce "
- Bruce H.
" We met Josh earlier this week and had an excellent meeting/interview with him. We really want to find the perfect place in the Gulf Islands away from our old secular life in the city. He has a great connection with his market and community. We gave him our wish list and were so thankful HE LISTENED to us. An excellent choice for a realtor in Nanaimo and the Gulf Islands. I feel you will benefit by hiring him. Sincerely Jason B "
- Jason B.
" Josh was great to deal with. Always responded in a timely manner whenever we had questions and was very professional! "
- Aaron P.
" Josh is a great realtor. He is easy to talk to, knows his stuff and has gone above and beyond for us. Josh patiently answered all of our (many, many) questions and actively sought answers for us about the property prior to the sale becoming final. Since buying the property, he has continued to be a great resource for us. I highly recommend him as a realtor (and as an all around awesome guy!) "
- Olwyn H.
" Very knowledgeable and trustworthy "
- Jeff A.
" Josh is a really nice, trustworthy agent who is super fast with his updates and communications! "
- Rebecca F.
Previous
Next